Samsung has been one of the biggest names when it comes to the world of technology and has been coming out with a large number of innovations off late. However, one of their most anticipated launches of recent times has finally happened as the Samsung Galaxy S7 has officially released.
The device comes out into the markets with the Android 6.0 Marshmallow OS, and it features a 5.1 inched screen for the basic version, and a larger, 5.5 inched screen for the Samsung Galaxy Edge variant. Both the variants offer 4GB of storage space, and come out with 32GB of storage space, which can be further expanded via the MicroSD card support.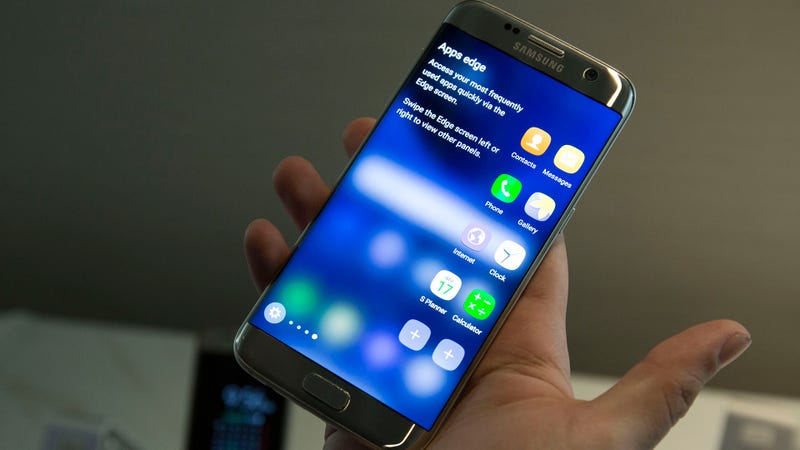 The phone comes out featuring a 12MP primary camera with BRITECELL technology in the back, and supports a 5MP camera in the front. The battery life of the device, too is quite spectacular, as the users get to experience 3,000mAh of battery for the basic variant, and a 3,600mAh battery for the edged variant.
The phone comes out in Gold and Black colors, and the Samsung Galaxy S7 Edge also has a third, silver variant. The device is water resistant, and features MST/NFC for mobile payments. The S7 also features wireless charging, and an always-on display.
The device has officially been declared to announce on the 11th of March, and while the pricing details are unknown, it is expected to be priced north of $750, and over $850 for the S7 Edge. The device ships with a free Samsung Gear VR worth $100.
The Samsung Galaxy S7 and the S7 Edge run on the Lumia 820 processor for some regions, and release with the Exynos 8890 for other regions. The device is much better than the previous S6 variant, but faces a rather tough competition from the LG G5, if one just looks at the specs.
Comments
comments