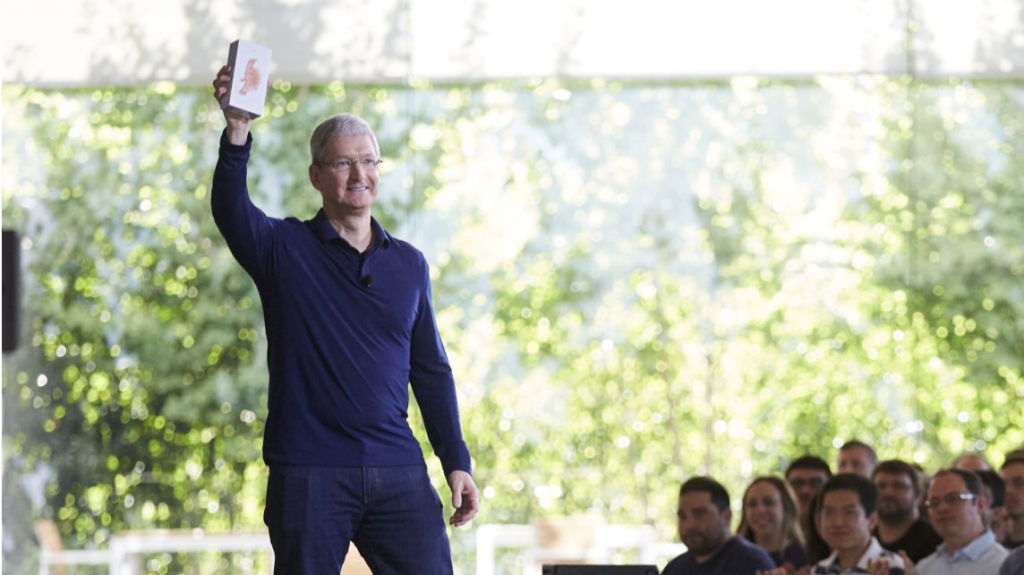 Mark Zuckerberg is not the only one who has been selling of stock comma apparently, Tim Cook from Apple has also sold some stock at the tune of 36 million dollars. The question as to why has soul stock might definitely not be philanthropy like Zuckerberg but the plan under which the stock was sold was the same as his that is 10B5-1 plan. This land is made specifically for situations like this where in the insiders of the company would not be able to set up a schedule of sales prior to the actual sale being made. This means that even if Apple was facing a loss Tim Cook would still have sold his stock. The plan under which the stock would have been sold would again be the same plan as mentioned above.
Being the CEO of the company, Tim Cook had been awarded many shares. These shares amounted to a total of 1.26 million. Out of this, 280,000 on performance measurement. These he received when Apple's aggregate return was calculated for stock splits and dividends. This calculation was done on the basis of data for 3 years. The total result was about 68% that put the companies shares in the top one third of all the stocks from standard and poor 500.. He sold about 334000 shares for at least 36 million which was according to the records of the securities and exchange Commission. Apart from this Tim Cook at least have about 1.31 million shares of Apple still left with him. These shares are currently valued at 140 million U S dollars. Also 3.5 million shares are available for him to freely collect but they are currently under restrictions.
Apple has big things in store for itself now. With the upcoming iPhone 7 and the iPhone 7 plus, more revenue can be expected from the market. Many of the experts in this industry have argued that the iPhone 7 and the iPhone 7 plus would not be able to generate much revenue for the company right now. This is because they feel that the device has not really soon too much of improvement from its previous counterpart. However, the hopes of The Uses of the Apple devices like completely in the new operating system that is the iOS 10. More and more Revelations of the Apple connected devices and operating system are slowly coming to the lights but we cannot really consider any of them to be completely true because Apple withholds information from the public and all we need to depend upon a few leaks and rumours from the insiders.
Comments
comments